Habe ich so bisher auch noch nicht gesehen. Bei Tabletop Whale gibt es das Ding auch in groß. Das hätte ich damals so gerne als Karte in der Schule gehabt. Für alles.
I checked out six butterfly field guides from the library and picked out some of the species I thought were the most unique and beautiful.

It's meant as a chart of decorative species illustrations rather than an educational infographic. So it doesn't have as much information as my other posts, but I did draw everything as true to life as I could.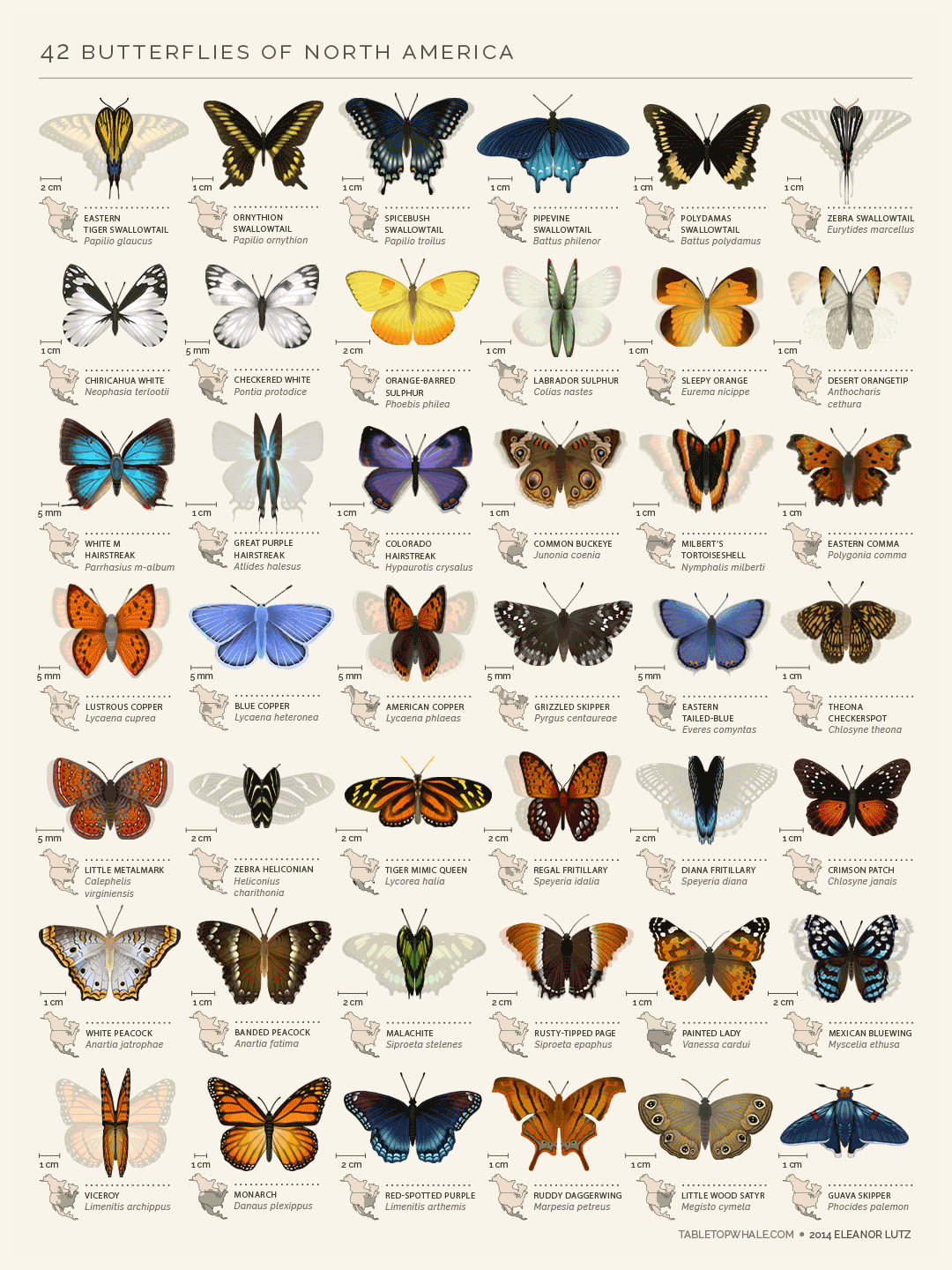 (via Like Cool)
Tagged: Butterflies, GIF, Infographic