BobaFatt mit einem fetten De La Soul Mix, dem wohl kaum auch noch nur irgendwas hinzuzufügen wäre.
100+ tracks by De La Soul in the mix..

This mix was originally made to celebrate the reissues of De La's back-cat, and broadcast on BBC 6 Music a month ahead of the March 3rd release date.

Just over a week after this mix was broadcast, Dave, aka Trugoy the Dove, aka Plug Two, tragically passed away. A few weeks before release.

The first half of this is the original 40-minute version of the broadcast mix.
A 27-minute edit was broadcast Saturday 4th Feb 2023, for the Block Party mix on The Huey Show.

The second half is a bonus 40-minute selection of 15 more faves – tracks that I feel needed time to breath; some that felt a bit dark for Saturday morning radio, and a few where Dave's bars hit a little more poignantly now. A bittersweet time.

Recorded Saturday 4th March 2023, the day after De La day.

Salutes to Posdnuos, Maseo, Prince Paul & the Native Tongues.
Rest in power, Dave.

De La Soul forever.
Stay Plug Tunin'.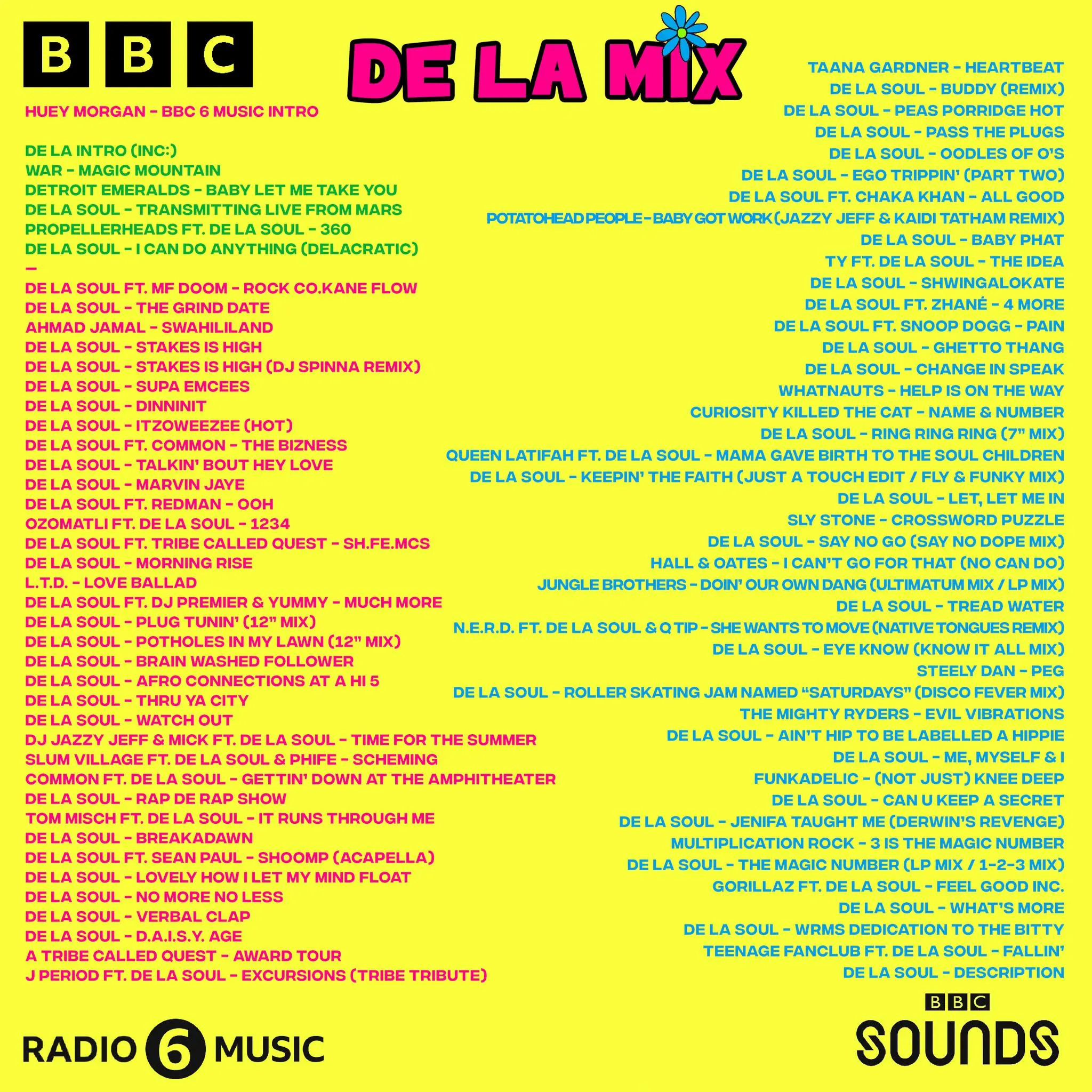 (via Soulguru)
Einen Kommentar hinterlassen