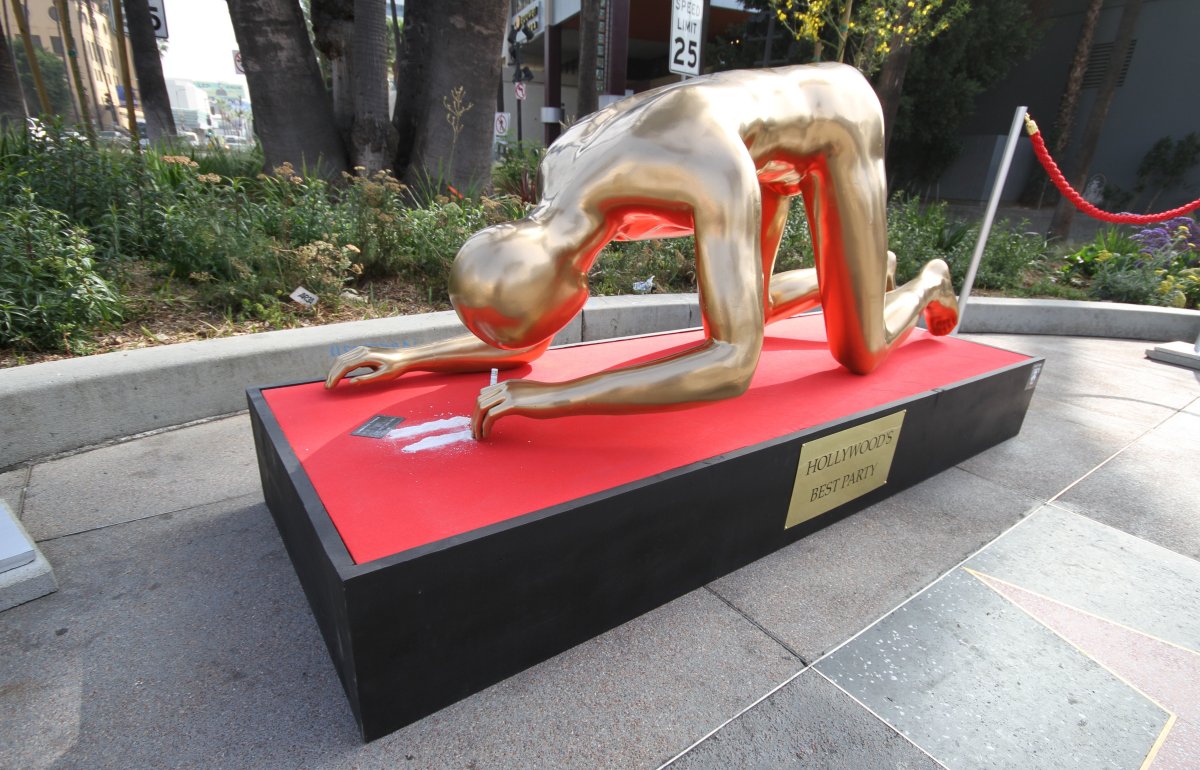 Zur Oscar-Verleihung 2015 hat Street Artist Plastic Jesus auf dem Walk of Fame in Hollywood, LA, eine menschengroße Oscar-Figur auf allen Vieren auf der Straße eine recht ordentliche Line Koks ziehen lassen. Die Aktion trug den Namen "Hollywood's Best Party" und wurde – natürlich auf schnellstem Wege – wieder von der Straße geräumt.
Die Huff Po hat ein kurzes Interview mit PJ dazu:
Why did you do this piece?

PJ: To bring attention to LA's cocaine addiction. Too many people will head off after the show and indulge in coke.

How did you fabricate the piece?

PJ: It's made from a fiberglass figure. All the body joints have been reshaped.

Where and when will the piece be displayed again, if at all?

PJ: Melrose and Stanley. Outside Urban Outfitters. On Saturday.

What is your message in this piece?

PJ: It's time Hollywood and the USA started talking about drugs. The current drug war is not working. In 2014 cocaine outsold Coca-Cola.

Who is Plastic Jesus?

PJ: Who knows?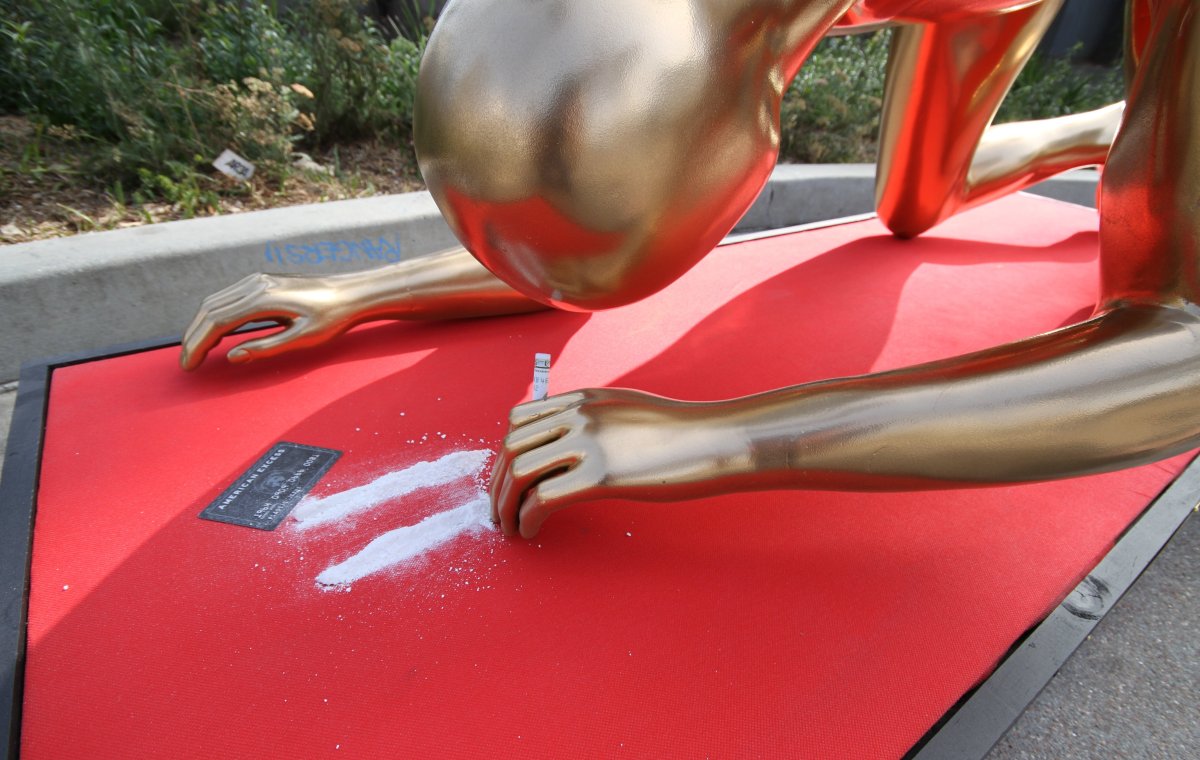 (via René)
Einen Kommentar hinterlassen