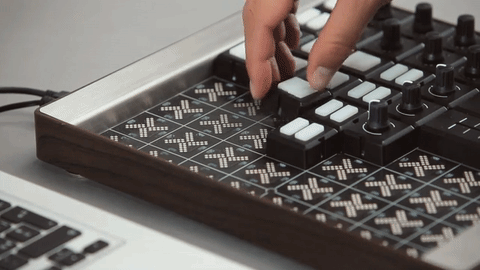 Ich liebäugele seit längerem mit einem neuen Midi-Controller, der sowohl klassisch MIDI kann, aber auch als DJ-Controller zu gebrauchen ist. Es gibt da ein paar von, aber so richtig überzeugt hat mich da noch keiner. Mit dem Modular-System Mine, aber, kommt da jetzt echt ein Controller ins Spiel, den ich so noch nie gesehen habe und gerade total spannend finde. Weitestgehend individuell konfigurierbar und immer flexibel. Es wird wohl auch Jogwheehs dafür geben. \o/ Ziemlich geiles Teil, wenn das denn alles so funktioniert. Wohl bald auf Kickstarter.
Specialwaves is a new brand with the goal to give DJ's, producers and musicians something new, original, customizable and updatable.
We are focused on passion, research, innovation and continuous improvement.
(Direktlink, via EB)
3 Kommentare