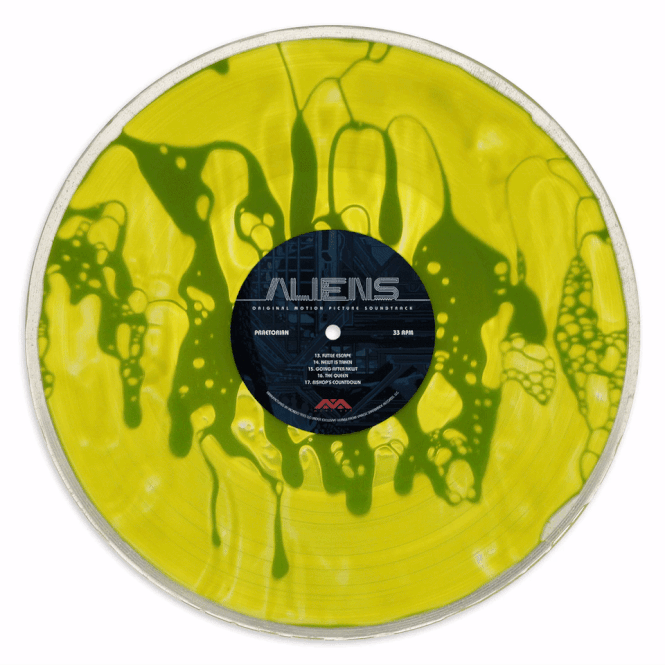 Die Soundtrack-Spezis von Mondo haben heute anlässlich des "Aliens-Day" eine Platte rausgehauen, die mit "Xenomoph Blood" gefüllt ist.
Soundtrack specialists Mondo are to release a new version of James Horner's Aliens soundtrack as part of "Alien Day" on 26th April. Having reissued the classic sci-fi score on vinyl last year in a number of variations, this new edition looks to be the most sought after of the lot, limited to just 75 liquid filled copies. Or as Mondo describe: "Pressed on ultra clear vinyl with Green "Xenomorph Blood" colored liquid inside."
Davon gibt es wohl 75 Stück und hier wird erklärt, wie die Teile gemacht wurden.
"I started making liquid-filled records about two and a half years ago. I have been doing analog light shows for about 5 years now as Drippy Eye Projections and a few years with The Joshua Light Show. One very prominent component was the oil wheel which I started making in my home. An oil wheel is a liquid filled disc that spins inside of a projector to project the liquids mixing."

(via The Vinyl Factory)